BUILD THE DANCE TEACHING CAREER OF YOUR DREAMS!
So you love dance, you love teaching, and you love your students. But you feel like you need a bit of help when it comes to running your dance classes as a business, particularly with marketing. Don't worry, you're not the only one who feels this way. We, dance instructors, focus so much on our art and teaching skills, we sometimes put marketing at the bottom of our to do list. Quality teaching is all very well to focus on, and it is definitely very important, but if you don't have the people to teach, then no one would benefit from the quality teaching that you have. In fact, if you don't do marketing, if people don't know about you, you are actually denying all of the people who could have better lives because of your dance classes. Have you ever thought of it that way?
That's why we are here. We've been there, done that (and got the t-shirt!) with our physical school CubanSalsaSchool, before we then went completely online. And now we'd like to help you too, to be able to achieve your dream of having a successful dance school. Our easy step-by-step courses can help you get more students signing up to your social dance classes and stay with you for a long time.
---
Whether you want to become a better marketer for your own classes, develop your teaching skills, or add personal value in your dance community, our online courses will get you where you want to go.
---
All of our courses here are specifically designed for Dance Instructors like you, not only to help you increase enrolment and expand your business, but also to grow your community and be a part of a bigger movement, that is working towards a healthier society.
To join our community of Dance Instructors on Facebook, please feel free to add yourself here: Social Dance Collective
If you're new to SDC, you can ENROL to our school HERE for monthly tips, inspiration, and course updates delivered directly to your inbox, and we will send you this FREE* eBook as a welcome present (*course purchase unnecessary): 5 THINGS YOUR WEBSITE SHOULD INCLUDE.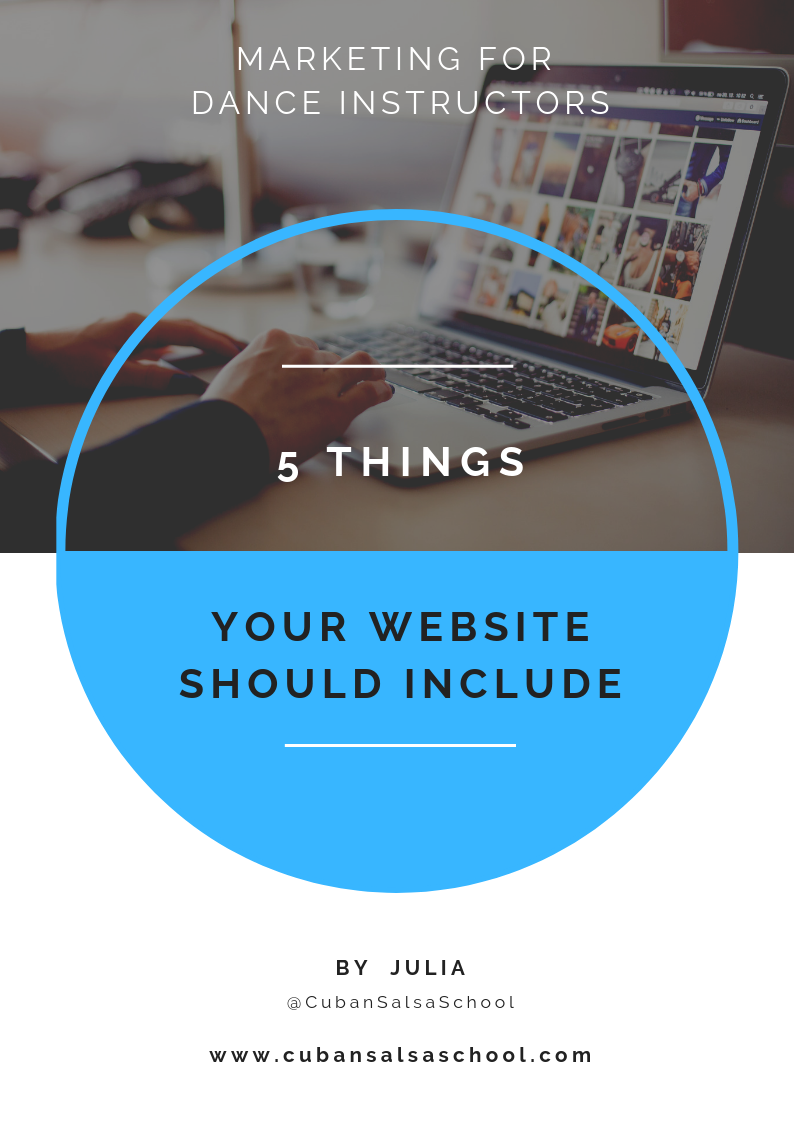 Ready to accelerate your Dance School growth? Let's do this!